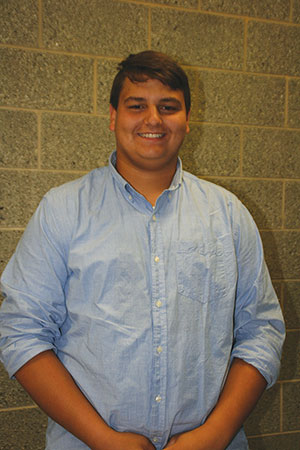 Dylan DeLattre Player of the Game

By Kelly Bledsoe
kellybledsoe@triad.rr.com
Dylan DeLattre was named Player of the Game after his tireless offensive performance against North Stanly standout CJ Clark. Delattre handled Clark, who recently signed to play for NCSU, allowing only two tackles for the night. Coach Ellington said that Delattre and the entire South Davidson team kept fighting all night long. "North Stanly is just a powerhouse this year." Ellington said. "They have 4-5 kids going on to play D1 ball…they are just that good." But the Wildcats viewed the game as a glorified practice, trying out some new strategies while focusing on the goal to improve with each game and with each practice.

When the North Stanly coach put in his subs in the second half, the game became quite fun to watch. Sophomore Nathan Martin played the best game of his career. "It was nothing short of inspired football," Ellington notes. Isaiah Ramsey, and Dylan Jarrett also played well, giving a glimpse into the future of Wildcat Football. Ellington notes that he is extremely pleased with the progress of his team. "We are right on track…you just can't rebuild a program in a year. This is a five year plan and we are where we need to be."

Ellington believes his team has the opportunity to win several of the next games starting with Friday night's homecoming game against North Moore. He and the other coaches will continue to prepare the players both physically and mentally. So come on out and stand behind your Wildcats!