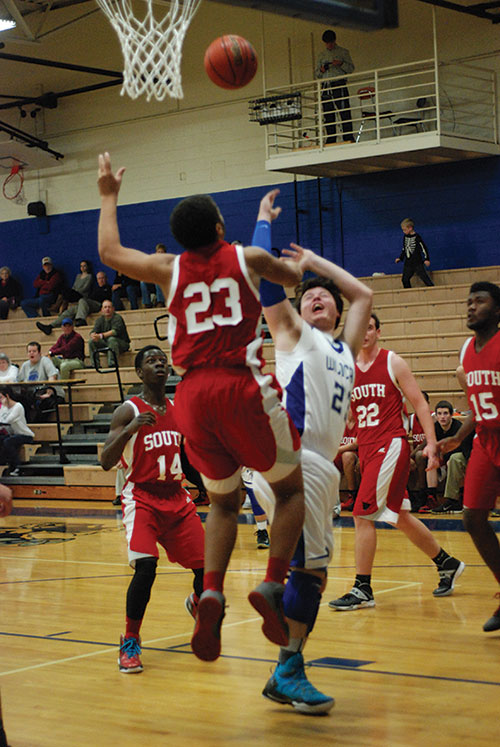 The South Davidson basketball teams walked away with four wins last Thursday night. The JV girls basketball season started the season off right with a big win over Trinity 52-17. Desara Hunt led the team with 26 points, 3 rebounds and 3 steals. Charity McGuire had 8 points and 1 steal; Kasie Tague 7 point, 1 rebound and 3 steals; Lexi Smith 4 points and 4 rebounds; Maria Smith 2 points, 3 rebounds, and 4 steals; Cheyenne Wagoner 2 points and 1 rebound; Lauren Surratt 2 points and 1 assist; and Ryane Oakes 1 point.

The JV boys defeated South Stanly 48 to 38. Zaylen Stanley and Dalton Byerly each had 10 points; Austin Cook added 8 points,; Try church 6 points; Lonnie Bailey had 5 points; and Billy Caulder and Jake Crook each chipped in 4.

The varsity boys finished the game on top with a score of 66 to South Stanly's 55. Davin Ball lead the team with 16 points; Trent Shore had 12 points; Travis Gallimore added 10 points; Vince Cornelison and Brett Hedrick each had 7 points; Andrew Collins 6 points; Zeke Hazelwood and Nathan Riffe each chipped in 4 points.

The varsity Lady Wildcats defeated South Stanly 60-38. Anna Gardner dominated with 21 points; Danielle Hunt had 10 points; Savannah Stevenson and Hannah Luellen each had 7 points; Laramie Miller added 6; Danielle Fee scored 4 points; Hannah Cranford 3 points and Eryn Bean chipped in 2.

Way to go Wildcats!