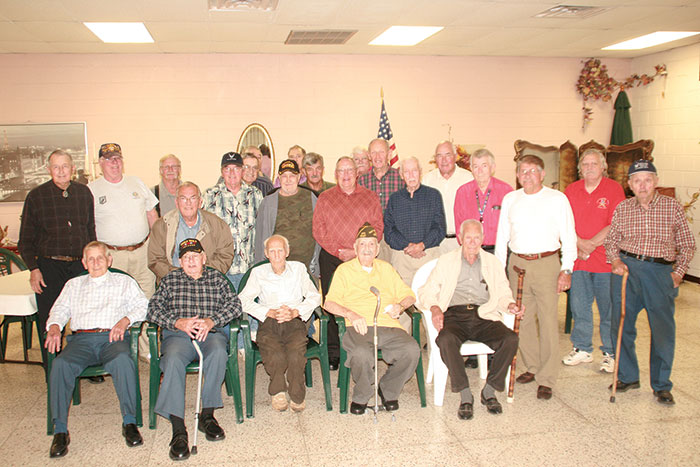 Thanks to Our Heroes
By Kelly Bledsoe
kellybledsoe@triad.rr.com
Last Tuesday the nation applauded veterans for their service to and sacrifice for America. President Woodrow Wilson encouraged everyone on November 11, 1919, the anniversary of Armistice Day, to: "Be filled with solemn pride in the heroism of those who died in the country's service and with gratitude for the victory, both because of the thing from which it has freed us and because of the opportunity it has given America to show her sympathy with peace and justice in the councils of the nations."
Years later, we are prouder than ever of our veterans and we honor every service member who has ever worn one of our nation's uniforms.

On Tuesday evening, the Town of Denton honored our veterans with a Veteran's Dinner at Park Place expressing gratitude for their service. The event was highly successful with 51 Veterans in attendance. Senator Stan Bingham, Mayor Larry Ward, and Interim Town Manager John Gray spent time with our local heroes. Commissioner Barbara Hogan organized the event which is dear to her heart. The guest speaker was Chris Freeman, who was recently elected as a District Court Judge for District 17A in Rockingham County. Sandy Young also spoke to the verteans and The Lanning Sisters entertained the Veterans with wonderful songs of America. NH Med Services provided door prizes along with donated art pieces from Commissioner Hogan.