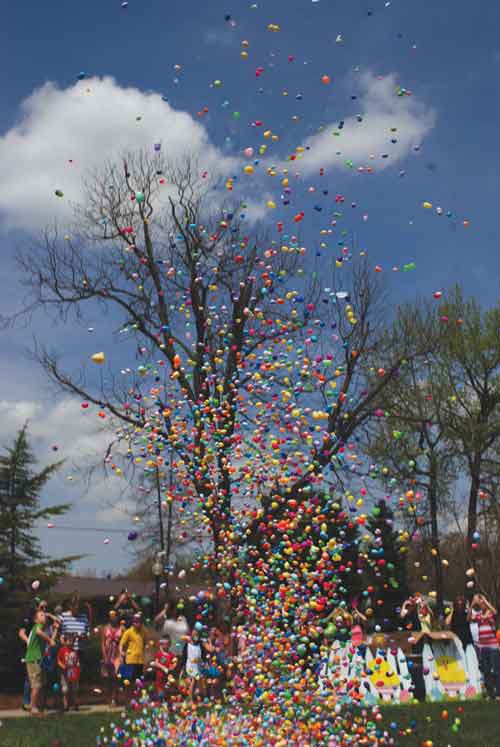 Eggcellent Fun!
By Kelly Bledsoe
kellybledsoe@triad.rr.com
Little tykes and children of all ages took off like the speed of lightning when the Silver Valley Fire Department ladder truck siren sounded and thousands of eggs fell from the sky. The annual Easter Eggstravaganza was a true celebration of community with local churches coming together to create one Eggstraordinary Easter celebration in Harrison Park last Sunday.
Over 250 children turned out for the big event in town. Honestly, it was a picture perfect day with a bright blue sky, a park filled with enthusiastic children, face painting, games, egg decorating and a delicious cake walk…topped by a free hot dog lunch for the kids.
Special thanks to Denton Wesleyan Church, Central UMC, First and Canaan UMC, Pentecostals of Denton Church, Clear Springs and Siloam UMC. Your hard work and support created a happy day for all the local children. Thanks to the Town of Denton and to the Town Crew for all your assistance. Harrison Park looked beautiful.

A huge thank you to the Silver Valley and Denton Fire Departments and to all the local volunteers. We could never have done this with out you! We look forward to seeing everyone next year!