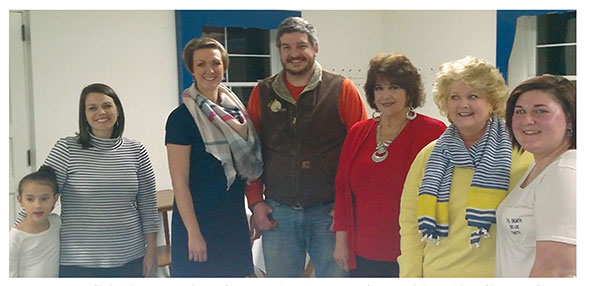 Denton Lions Club welcomes new Lions
Denton Lions Club is happy to welcome four new Lions in January. Current club president Cheree Loflin (second from right) sponsored Carson Crowe to her right and Gale Rogers to her left. Liddy Bray (third from left) sponsored her husband Zac Bray to her right and Amber Smith to her left. At far left is Amber's daughter Whitney Smith, a bonus member as a Lion Cub.

Denton Lions were chartered in 1944 and are the oldest continually operating civic club in Denton. They are currently meeting the first and third Thursday of each month at the Denton Masonic Lodge. For more information on the club's activities contact any member or club secretary Theresa Matthews, 336-859-5344 or mkmsales@mindspring.com.