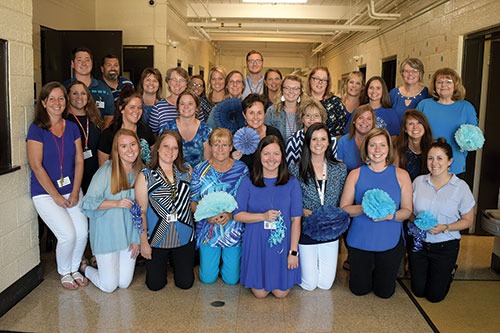 ---
Larry Furr presents Southern Theater & Event Center
1st Annual
Denton's Got Talent Community Talent Show

Got Talent? Then we need you! The 1st Annual Denton's Got Talent Community Talent Show will premier Sunday, March 26, at Larry Furr presents Southern Theater & Event Center located at 18639 Hwy 109 South Denton, NC starting at 4:00 pm.

Furr, known for organizing first-rate benefit fundraisers as well as advocating local talent in Southern Davidson County and surrounding areas has agreed to host the event on behalf of the Town of Denton Parks & Recreation. On March 26 his event center will be home to the first ever Denton's Got Talent, a non-competitive talent show featuring auditioned artists with unique talents.

While there will be no official winner, the show will provide an enjoyable showcase for the talents of local artists and a treat for the community audience, and All Money raised will be given to the Town of Denton Parks and Recreation to help support the many programs and events they sponsor such as the free basketball camp, movies in the park, The Denton Pyrate Invasion, Easter Egg-stravaganza, and Street Treat to name just a few.

Anyone wishing to participate in the talent show needs to simply stop by Mitchell Oil (Southern Theater & Event Center) located 18639 Hwy 109 South, Denton, NC 27239 and fill out an application, call 336-859-4332, or email lfurr@triadbiz.rr.com by March 4, 2017. Auditions will be scheduled on an individual basis.