2nd Annual Dog Days in Harrison Park is Saturday
By Kelly Bledsoe
kellybledsoe@triad.rr.com
Come strutt your stuff, and your mutt! It's the 2nd Annual Dog Day in the Park and Pet Parade, sponsored by Denton Animal Hospital and The Town of Denton Parks and Recreation is scheduled for Saturday, September 20 from 9:00am-12. The festival is a one-day event celebrating and supporting our four-legged friends and their owners. It will feature an exciting array of dog demonstrations sponsored by Rolling Meadows Academy of Dog Training, as well as a Pet Parade, in addition to the Blesssing of the Animals by local clergy.

There will also be the ever-popular Best Trick Contest and Dog/Owner Look-a-Like Contest, Musical Sit, Best Costume, Biggest/Smallest, Oldest/Youngest, Best Human Bark, and ending with a Wet T-Shirt contest! Prizes will be awarded to the winning pets.
In addition, pet owners will be treated to a variety of booths and activities to pamper their pets, including K9 Portraits, Pet Micro-chipping, Doggie Snacks, Music and more!

Admission is free so come out and play with your four footed furry friend. The activities will begin at 9:30 with the Blessing of the Animals followed by the Pet Parade at 9:45. Games and activities will begin at 10:00am and end at NOON. All dogs must have proof of current rabies vaccination. Owners can pre-register their pets by emailing dah2006fb@gmail.com. You may also register your dog the day of the event starting at 9:00am.

If you have question or for more information call Denton Animal Hospital at 859-2828 or The Denton Orator at 859-3131. We hope you enjoy the day with us!
•••••
Doggy Days of Summer Pool Party
The Denton Swim Club NC is closing out the season with a bark. Grab your best K9 buddy and come out for a dip. The pool will open for doggy swimming from 10:00 to 2:00 on Sept. 20th. Cost is $5.00 per dog for members $6 for nonmembers. All proceeds go toward winter pool maintenance.

Please bring a leash and make sure your dog is human and other dog friendly.
---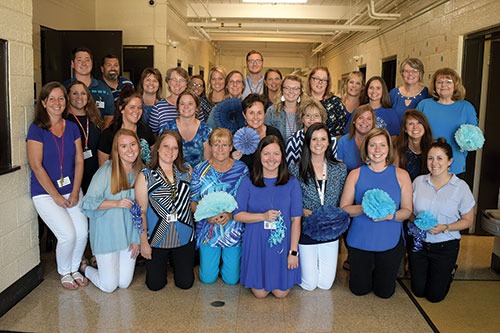 SUBWAY Restaurant is now open in Denton
Long awaited, much anticipated SUBWAY restaurant is now open in Denton! The restaurant is located at 18040 US Hwy 109, across from CVS Pharmacy. The new location seats approximately 46 people and will employ 12-14 staff members. Some of Denton's own have already received training in Owners, Darren and Kim Brock's Lexington locations.

SUBWAY restaurants are famous for their made-to-order Footlong and 6"Submarine sandwiches. Sandwiches are served on Italian, wheat, and a variety of seasoned breads that are baked fresh daily in each restaurant. Hot toasted and cold subs are available with an assortment of meats, cheeses, vegetables and condiments, all added per customer request. SUBWAY restaurants "Fresh Fit" menu features sub sandwiches with 6 grams of fat or less, while exclusively prepared gourmet-inspired sauces can be used to complement any sandwich on the menu. The SUBWAY restaurant in Denton will also offer breakfast, soup, and pizza. SUBWAY catering platters are a popular choice for many events and activities.

Headquartered in Milford, Connecticut, SUBWAY restaurants is the world's largest restaurant chain with more than 42,000 locations worldwide, including 851 in North Carolina. Co-founded by Fred Deluca and Dr. Peter Buck in 1965, their partnership marked the beginning of a remarkable journey and paved the way for thousands of entrepreneurs to build and succeed in operating their own business. Long time leaders in offering consumers healthier options on-the-go, the brand consistently leads the quick-service restaurant industry in nutritional categories. With a robust social community of over 25 million, SUBWAY restaurants engages daily with consumers from around the world. Visit htt://www.subway.com, or like us at Facebook.com/subway and follow us on twitter.com/subway for more information. SUBWAY is a registered trademark of Doctor's Associates Inc.

"We are excited to finally open our new Denton location," says owner Darren Brock. "I have enjoyed meeting many friendly people in Denton as I have been building the restaurant. My wife, Kim and I have patronized the existing restaurants in Denton often in the past weeks and like the small town." Kim and their small children enjoy seeing residents in golf carts scooting around town and eating at the local restaurants. "You just don't see that everywhere," Kim notes.

The Brock's own two other SUBWAY locations. Their first opened in 2007 off Highway 150 in Tyro. They opened their second store in 2011 at Regent Center off Old Salisbury Road in Lexington. The Brock's purchased their Denton lot in 2009, but economic factors prevented them from moving forward with developing for a few years. Darren is a licensed contractor and put a lot of thought into designing the building to offer rustic appeal to the small town.

Darren Brock further notes, "We like to be very involved in the communities of all our stores. We work closely with local schools, churches, and businesses, and our staff is quick to learn many of our customers by name." The new Denton location will be hosting a Grand Opening event in early October with some great offers.