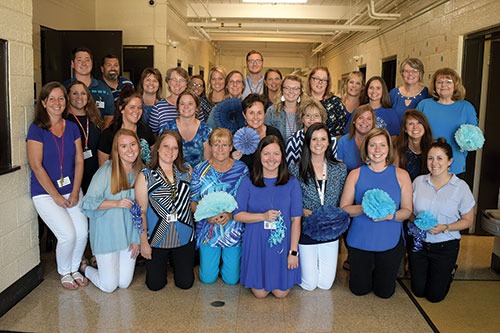 Wildcats Rule!

All four South Davidson basketball teams came away with big wins last Thursday evening at home. Both JV and Varsity teams are playing with determination and resolve promising an exciting upcoming season. Winter sport schedules are featured on etc. and game stats on Sports. Make sure to support our Wildcat athletes by attending the games and cheering them on.
---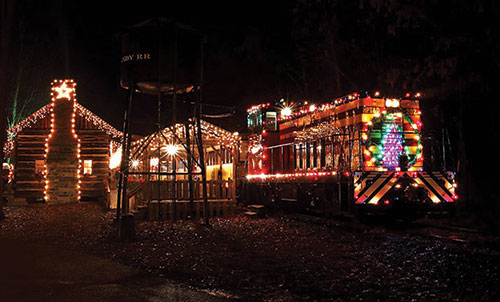 Get Ready for the Country Christmas Train
Travel through a holiday wonderland!
By Kelly Bledsoe
kellybledsoe@triad.rr.com
All aboard! The Denton FarmPark, home of the Southeast Old Threshers' Reunion, will hold its 6th Annual Country Christmas Train to the delight of young and old alike. The Handy Dandy Railroad, decked out in it holiday finest, will transport its first riders of the season this Saturday night.

The Denton FarmPark has been transformed into a Christmas wonderland with thousands of lights illuminating the buildings and walkways. Christmas carols fill the air and the atmosphere is full of hope and excitement.

The handy Dandy Railroad takes you on a tour of lights and along the ride you will stop and see the movie about the birth of Christ.

After you ride, walk along the lighted pathway to the Craft barn and get some food and do a little Christmas shopping. You can go to the church and hear a bible related story and sing some carols. Also you can visit the General Store, Radio Museum, Grist Mill, Service Station, Doll Museum and the Gingerbread House. Make sure you ride the tram to the Reid Plantation.

And don't forget to bring your Christmas list as Santa and Mrs. Claus welcome each childe and listen attentively to their wishes. The Country Christmas Train offers a nostalgic journey where simple pleasures rule and families can enjoy traditional Christmas customs.

Hey kids, each night of the train ride 3 "Elves on a shelf" will be hidden for you to find. If you find one, bring the Elf to the General Store to claim your prize. Limit one per family each night. You can also roast marshmallows on an open fire. Wagon rides and pony rides are available at an extra charge. This will be a great event for church groups and families! Start a new family tradition at Denton FarmPark's Country Christmas Train.

The country Christmas Train will be running Nov. 28, 29, & 30; Dec. 4-7; 11-14; 18-23; 26 & 27. Gates will open at 4:30 pm on Friday and Saturday nights and 5:00pm on other nights. The park will close at 10:30 pm on Friday and Saturday nights and 9:30 pm on other nights. Admission is $10 for adults and $5.oo for children 5-11. Children 4 and under ride free. Special rates are available for groups of 12 or more. Call 336-859-2755 for more information or visit www.countrychristmastrain.com.

Just down the road an enchanting evening awaits…make plans to visit the Country Christmas Train at Denton FarmPark this year and start a new family tradition!